Russia's Rosneft offers ONGC stake in eastern Siberia oilfield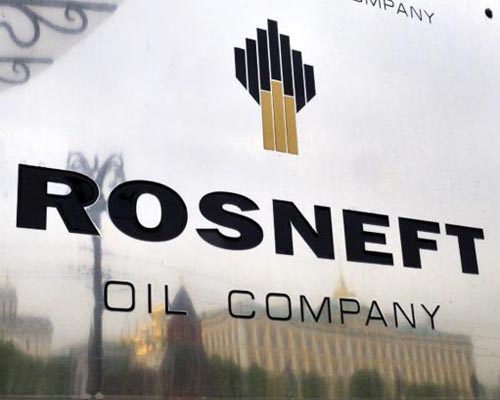 New Delhi - Russia's biggest oil company Rosneft has offered Oil and Natural Gas Corp (ONGC) a stake in its Yurubcheno-Tokhomskoye oilfield in eastern Siberia.
Rosneft on August 5 sent a formal proposal to ONGC Videsh Ltd, the overseas arm of state-owned oil and gas producer, for joint development of Yurubcheno-Tokhomskoye oilfield, sources with direct knowledge of the development said.
The field is estimated to hold 991 million barrels of oil equivalent reserves and is planned to start production in 2017. Yurubcheno-Tokhomskoye will reach a production plateau of up to 5 million tonnes a year (100,000 barrels per day) in 2019.
Rosneft, Russia's biggest oil company and the world's largest listed producer by output, offered to make a management presentation along with Physical Data Room (PDR) access to OVL in Moscow, sources said.
The field will supply oil to Asian markets via the East Siberia-Pacific Ocean pipeline and feed the yet-to-be-built VNHK petrochemical plant in Russia's Far East.
A 630 km pipeline originating from the Yurubcheno- Tokhomskoye oil field in the Russian Krasnoyarsk territory will be connected to the Eastern Siberia - Pacific Ocean (ESPO) oil trunkline.
The Yurubcheno-Tokhomskoye oil and gas condensate field, licensed to Rosneft, is located in the north of the Krasnoyarsk Territory and is currently under construction.
OVL has been interested in expanding its presence in Russia and has for years evinced interest in several fields but to no luck.
Energy-hungry India is keen on sourcing one million barrels per day of oil and oil-equivalent gas from Russia, and had identified Sakhalin-3 in Far East, Vankor in East Siberia, and Terbs and Titov oilfields in Timan Pechora region. But it has so far been unsucessful in its attempts.
OVL already has 20 percent stake in Sakhalin-1 oil and gas field in Far East Russia and in 2009 acquired Imperial Energy which has fields in Siberia.
Sakhalin-1 is a large oil and gas field in Far East offshore in Russia, spread over an area of about 1,146 square kilomter. OVL in July, 2001 acquired 20 percent interest in the field which has Exxon as the operator with 30 percent interest.
Sodeco, a consortium of Japanese companies, holds 30 percent and the blance 20 percent is with Rosneft.
Production from Sakhalin-1 started in October 2005.
OVL acquired Imperial Energy Corporation Plc, an independent upstream oil exploration and production company having its main activities in the Tomsk region of Western Siberia, Russia on January 13, 2009 at a total cost of USD 2.1 billion. (PTI)