Rs 15,000 crore spent on development this fiscal: Mamata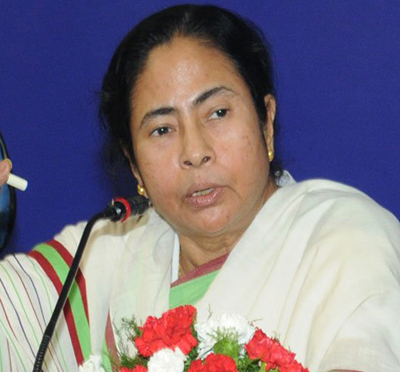 Kolkata, Dec 20 : The West Bengal government has spent Rs. 15,000 crore on development so far this fiscal, Chief Minister Mamata Banerjee said here Friday.
Interacting with reporters after holding a review meeting of the work done by her ministers, Banerjee said West Bengal was the only state in India where such monitoring of development projects was done regularly.
"We have already spent Rs. 15,000 crore for development projects so far this year. Three months are still left. This is a record," she said.
The chief minister said such meetings help to monitor and keep track of targets that have been achieved as well as keep sight of projects that are yet to be implemented.
"I firmly believe Bengal is the only state where a rigorous review meeting of all the development work is carried out regularly," she said, also announcing that administrative calendars would be launched Jan 2 next year.
The chief minister said since coming to power two and a half years back, her government has held 54 meetings reviewing development work at the district and block levels where officials of various departments were present.
"After the new government came to power, the state secretariat has reached up to the people in districts and villages," she said.
"Today's meeting, is the follow up of district review meetings."(IANS)