RIL Intraday Buy Call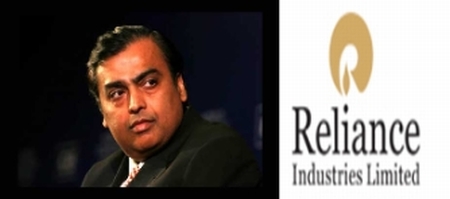 Karvy Stock Broking Limited has maintained 'buy' rating on Reliance Industries (RIL) stock with an intraday target of Rs 1465.
According to Karvy, interested traders can purchase the stock between Rs 1425-1430 with a strict stop loss of Rs 1415. If the stock market remains on positive track, the stock pricing becomes more attractive, and reach above Rs 1470.
 
Shares of the company, on Tuesday (March 24), closed at Rs 1451.65 on the Bombay Stock Exchange (BSE). Current EPS & P/E ratio stood at 99.41 and 14.72 respectively. The share price has seen a 52-week high of Rs 2706.60 and a low of Rs 930 on BSE.
The stock has great potential to rise on the back of healthy growth plans and well-built operating capabilities.
The Mukesh Ambani group has cancelled its previous plan for an integrated pharmaceutical company, Reliance Pharmaceuticals as its flagship company, RIL is now confronting other fears including declining oil costs, dwindling refining limits and a conflict with the Anil Ambani group over gas supply.
Earlier, RIL announced a plan to construct an integrated pharmaceutical company in 2-3 years.
In its place, the plan has been altered to being a establish bulk drug making company, which will launch six bulk drugs or active pharmaceutical ingredients (APIs) by 2010.
RIL, on March 24, has lifted the marketing margin on the natural gas it will supply from its eastern offshore KG-D6 field by 25 percent to $0.15 per million British thermal unit from $0.12 per mmBtu earlier.
The company on March 20 also said that it is making discussions with Essar Oil to source petroleum products from the Essar Oil's refinery in Vadinar in Gujarat to resume its retail outlets that have been closed for nearly a year.
It is learnt that RIL will restart the outlets early next week from Gujarat and Maharashtra.
Moreover, RIL has decided to sell petrol and diesel from its twin refineries at Jamnagar in Gujarat directly to USA.
Other stocks from the same sector that looks good for short-term as well as long-term trading includes Larsen, Voltas and Century.