Renault showcases limited edition Clio Renaultsport 200 Raider
Submitted by Devang Murthy on Sun, 10/02/2011 - 11:53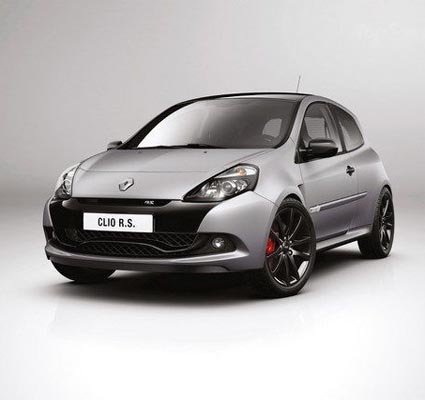 Auto maker, Renault has revealed the limited edition Clio Renaultsport 200 Raider model in the UK.
The company is planning to sell a maximum of only 50 units in the UK. The model is based on two-litre, 198bhp variant of the company's hatchback but comes with new paintwork, wheels as well as changes in interior and exterior styling.
The Clio Renaultsport 200 Raider has 18-inch Interlagos alloys and Bridgestone RE 050A tyres and comes in either 'Stealth Grey' or 'Diavolo Red'. The roof, rear spoiler, front blade, rear diffuser and door mirrors are colored in gloss black.
The company is also offering Bluetooth, USB connectivity, automatic climate control and Renaultsport carpet mats with the model. The Clio Renaultsport 200 Raider will be available to order from the end of October.
Technology Sector