Reliance Industries registers 7.40% growth in Q2 Net profit; Stock slips 8%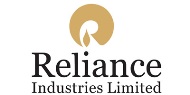 Mukesh Ambani-owned Reliance Industries (RIL), the largest private oil refiner and retail giant in India has registered a 7.4 per cent growth in profit at Rs 4122 crore in the second quarter, as compared to Rs 3837 crore for the quarter ended September 30, 2007.
While company's second quarter revenue rose 39.40% to Rs 44,938 crore in the three-month period ended September 30, against Rs 32,211 crore in the year-ago period. 
The surge in results was mainly seen due to a robust performance in the refining and marketing businesses on the back of increase in product prices. 
Reliance's exports rose by 57% to Rs 58,180 crore ($12.4 billion) during six-month period ended September 30. The company exports its products mainly to the US, Europe and West Asia.
Technical Analyst, Ashwani Gujral is of the view that Reliance Industries, India's most valuable company, may slip to Rs 1000 due to poor investor sentiment.
Gujral replying to a stock query stated that, "I see Rs 1250 as support level for Reliance, which it has touched initially. I think once Rs 1,250 level breaks then stock may fell to Rs 1000, which I expect is quite possible."  
The scrip of Reliance Industries finally settled the day at Rs 1215 on BSE, down Rs 100 or 8% compared to its previous close of Rs 1315.