Reliance Globalcom wins multi-year contract from UK-based firm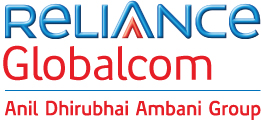 Reliance Globalcom, the international arm of telecom service provider Reliance Communications, has secured a multi-year contract from British optical retailer Specsavers for its enterprise solution.
Under the arrangement, Reliance Globalcom will supply its enterprise solution for connecting 1,150 worldwide retail outlets of the retailer. The deal covers 10 countries across Europe, Australia and New Zealand.
However, the financial details of the deal have not been disclosed by the company.
It may be noted that the latest order is an extension of a five-year agreement signed between Specsavers and Reliance Globalcom in February 2008.
Recently, Reliance Globalcom won multi-year contracts from three global retailers - Italian coffee brand Illy Café, French sports goods retailer Oxylane Group and kid's clothing chain Orchestra (also French) - for its enterprise solution.