Reliance Capital pact with Nippon in areas beyond insurance
Submitted by Harish Dhawan on Thu, 09/01/2011 - 17:06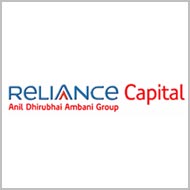 New Delhi, Sep 1 - Reliance Capital, part of the Anil Ambani-led Reliance Group, Thursday said it had signed an agreement with Japan's Nippon Life Insurance to pursue further partnerships to provide a host of financial services in India.
Nippon Life Insurance, has already agreed to acquire a 26 percent strategic stake in Reliance's life insurance arm at an aggregate value of Rs. 3,062 crore ($680 million) -- a transaction which is expected to conclude soon.
"Nippon Life and Reliance share an identical vision of creating superior value for all stakeholders, including customers, employees and shareholders, through building of long term relationships," chairman Anil Ambani said after signing the pact with Nipon.
Ambani signed the pact in Tokyo with Yoshinobu Tsutsui, president of Nippon Life.
"Nippon Life has already agreed to be our partner in the life insurance business, and we see great potential to work together across our other financial services businesses," added Ambani.
Nippon Life will be evaluating opportunities - including strategic partnership - across all Reliance Capital promoted financial businesses including asset management.
Reliance Capital Asset Management is the largest asset management company in India and manages over Rs. 104,136 crore ($23 billion) across mutual funds, pension funds, managed accounts and hedge funds and has over 7 million investors.
Reliance Capital is among the top four private financial services firm and has interests in mutual funds, life and general insurance, commercial finance, equities and commodities broking, investment banking, wealth management services, distribution of financial products, private equity and other activities in financial services.  (IANS)