Vevey
Submitted by Mohit Joshi on Thu, 02/19/2009 - 17:12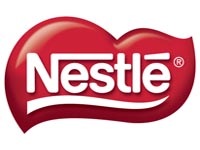 Vevey, Switzerland  - Nestle boosted its net profit by 69.4 per cent in 2008, the company said Thursday, giving it gains of 18 billion Swiss francs (15.3 billion dollars).
The group's core business, its food and beverages section, produced sales of 102.4 billion francs and was the main contributor to growth.
Sales for the company rose 2.2 per cent to 109.9 billion francs, while its organic growth was 8.3 per cent.