RCom rolls out new "Jaadu 45 recharge voucher"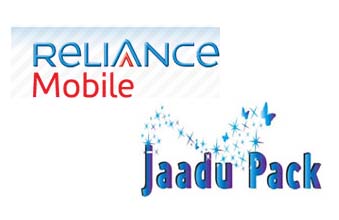 The telecommunications company of the Reliance-Anil Dhirubhai Ambani Group – Reliance Communications has rolled out a new recharge voucher – "Jaadu STV 45" – for the prepaid subscribers of its Reliance Mobile GSM Service, in Uttar Pradesh, Uttarakhand, and Karnataka Circle.
The new Jaadu recharge voucher offers a slew of benefits to prepaid customers, at a recharge of Rs 45. The new Jaadu 45 pack offers the talk time of Rs 20 and a validity of 90 days. The new Jaadu 45 tariff voucher allows the current and new Reliance GSM prepaid subscribers to make calls at any local network just at the rate of 60paise/minute. The Jaadu 45 recharge pack allows the prepaid subscribers to make STD calls at Re 1/minute.  
The Jaadu recharge voucher allows the subscribers to make local RCom to RCom calls via GSM and CDMA networks at 30 paise/minute, and to make the RCom to RCom STD calls at 60 paise/minute.
RCom Regional Head (UP and Uttrakhand) Saleem Haq said, "The new tariff voucher offers Reliance GSM to GSM and CDMA calls within Uttar Pradesh and Uttrakhand at just 30 paise per minute. Calls to other networks will be charged at 60 paise per minute and STD calls to any network will be charged at Re 1 per minute."
The Jaadu 45 recharge pack allows the Reliance Mobile GSM subscribers to make free night calls to Reliance GSM or CDMA network within UP and Uttarakhand. Offering free talk time 12,500 minutes per customer in a month, the free night calling facility is available from 11pm and 6 am.
Haq said, "Night calling will be free to both Reliance GSM and CDMA mobiles in UP and Uttrakhand and the offer will be available for a period of 90 days from the date of e-recharge."
According to Haq, the new Jaadu recharge voucher offers lifetime incoming validity benefit to the subscribers, not presently having lifetime validity. Haq said, "It is available for all prepaid Reliance GSM customers."
The new Jaadu 45 recharge is part of company's ongoing Customer Experience Programme. It's part of ongoing unique consumer-focused program to offers its GSM customers a unique and enhanced mobile experience in India.