RBI tightens norms for NBFCs; revokes registration suspension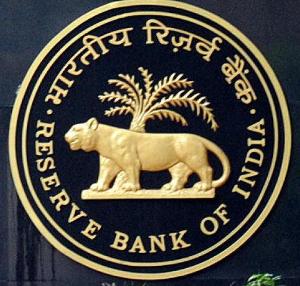 Mumbai: Tightening norms for non-banking financial companies (NBFCs), RBI Monday raised capital adequacy requirement and net owned fund limit, among others, with an objective to mitigate risks in the sector.
With a view to streamline the regulations for the sector, RBI also revoked temporary suspension on issuance of Certificate of Registration (CoR) to companies that want to conduct business of non-banking financial institution (NBFI).
As per the latest directives, RBI has raised the limit for NBFCs to maintain the Net Owned Fund (NOF) requirement to four times by 2017 to Rs 2 crore.
At present the NOF requirement is at Rs 25 lakh. In a phased manner, the NBFCs would be required to raise it to Rs 1 crore by March 2016 and to further double it to Rs 2 crore by 2017.
"NBFCs failing to achieve the prescribed ceiling within the stipulated time period shall not be eligible to hold the CoR (Certificate of Registration) as NBFCs. The Bank will initiate the process for cancellation of CoR against such NBFCs," it said in a notification.
Also, NBFCs primarily engaged in lending against gold jewellery, will have to maintain a minimum tier I capital (or equity capital) of 12 percent with effective from April 1, 2014 as against existing requirement of 10 percent.
For deposit and non-deposit taking NBFCs, Capital to Risk (Weighted) Assets Ratio or CRAR, which includes tier I capital of 7.5 percent, is 15 percent at present.
However, as per the new norms, NBFCs have to raise the tier I capital to 8.5 percent by end of March 2016 and 10 percent by March, 31, 2017.
Towards provisioning of standard assets, RBI said that NBFCs would be required to raise it to 0.3 percent by end of March 2016; 0.35 percent by March 2017 and to 0.4 percent by end of March 2018.
Presently, every NBFC is required to make a provision for standard assets at 0.25 percent of the outstanding.
In the interest of harmonisation, the asset classification norms for NBFCs-ND-SI and NBFCs-D will be brought in line with that of banks, RBI said.
"At present, an asset is classified as Non-Performing Asset when it has remained overdue for a period of six months or more for loans; and overdue for twelve months or more in case of lease rental and hire purchase instalments, as compared to 90 days for banks."
For NBFCs-ND with an asset size of less than Rs 500 crore, RBI said they shall not be subjected to any regulation either prudential or conduct of business regulations e.G., Fair Practices Code (FPC), KYC, if they have not accessed any public funds and do not have a customer interface.
Also, those having customer interface will be subjected only to conduct of business regulations including FPC, KYC, if they are not accessing public funds.
"Those accepting public funds will be subjected to limited prudential regulations but not conduct of business regulations if they have no customer interface...Where both public funds are accepted and customer interface exist, such companies will be subjected both to limited prudential regulations and conduct of business regulations."
Further, NBFCs-ND with assets of Rs 500 crore and above, irrespective of whether they have accessed public funds or not, shall comply with prudential regulations as applicable to NBFCs-ND-SI (systematically important).
"They shall also comply with conduct of business regulations if customer interface exists," it added.
Revising the threshold for systemic significance, RBI categorised the non-deposit taking NBFCs into :NBFCs-ND -those with assets of less than Rs 500 crore and NBFCs-ND-SI -those with assets of Rs 500 crore and above.
RBI said that the revised guidelines were issued as NFBFs are now deeply interconnected with the entities in the financial sector and they have evolved considerably in terms of size, operations, technological sophistication, and entry into newer areas of financial services and products.
"Being financial entities, they are as exposed to risks arising out of counterparty failures, funding and asset concentration, interest rate movement and risks pertaining to liquidity and solvency, as any other financial sector player."
"...There is therefore, a felt need to address the risks, without impeding the dynamism displayed by NBFCs in delivering innovation and last mile connectivity for meeting the credit needs of the productive sectors of the economy."
In issuing the revised guidelines, RBI said certain important recommendations made by the Working Group on Issues and Concerns in the NBFC Sector, chaired by Usha Thorat and the Committee on Comprehensive Financial Services for Small Businesses and Low Income Households, chaired Nachiket Mor, have been drawn upon.
(PTI)