RBI tells Kotak Mahindra Bank's promoters to cut stake
Submitted by Harish Dhawan on Thu, 04/05/2012 - 22:58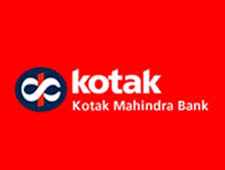 India central bank, the reserve Bank of India (RBI) has asked the promoters of Kotak Mahindra Bank to reduce their stake in the bank from 45 per cent at present to 10 per cent by 2016.
The selling of stake would ensure that the bank complies with the new extant banking license regulations. The new regulations state that the promoters cannot hold more than 15 per cent stake in a bank. They rules also say that the promoters can hold upto 40 per cent stake in the first five years but will have to reduce it gradually to 15 per cent until the 12th year.
The promoters have asked the RBI to extend the timeline for dilution of the stake till 2025. However, the central bank has not accepted the request for more time for reducing the stake and is stressing on a reduction in stake by 2016.
The promoters pointed out that they have been able to reduce their stake in the bank from 63 per cent to 45 per cent within five years after receiving their banking license in 2003. RBI had asked the promoters to bring down their stake below 50% within five years under the agreement with the promoters at the time of granting the license.
"The bank continues to explore value creating options on an on-going basis with a clear focus on growing the institution. The bank continues to be committed to following the statutory directions of the RBI," a spokesperson at Kotak Mahindra Bank said.