RBI slashes repo and reverse repo rates; banks intend reducing lending and deposit rates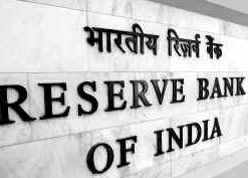 With the Reserve Bank of India (RBI) having decided on the slashing of short-term lending and borrowing rates - the repo and reverse repo rates - by 25 basis points apiece in its 2009-10 annual monetary policy, banks intend cutting lending rates, thereby making consumer, home, personal and corporate loans cheaper.
While the repo rate has been slashed to 4.75 percent and reverse repo to 3.25 percent, the other key ratios - like the Cash Reserve Ratio and the deposit-percentage that banks keep with the RBI - have remained unchanged.
Mentioning the anticipated effect of the decision, the policy said: "Judging from the experience of 2004-07, there is room for downward adjustment of deposit rates. There is scope for the overall interest rate structure to move down within the policy rate easing already effected by the RBI."
Informing PTI about the banks' proposed move, Oriental Bank of Commerce Executive Director S C Sinha said that lending and deposit rates will be brought down following a review of the banks' asset liability condition, which might take some time.
Meanwhile, RBI has cited high cost of deposits as the reason for the slowness of the banks in reducing their lending rates. RBI Governor D Subbarao told reporters that the reduction in interest rates by banks has been non-uniform both across the term structure as well as across markets.