RBI seen holding rates until Q2 2015, then ease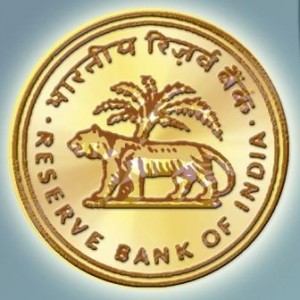 Bangalore - The Reserve Bank of India will probably wait until the second quarter of next year to loosen policy as it wants to cool inflation before trying to spur growth, a Reuters poll found ahead of a policy review meeting next week.
All but three of 46 economists surveyed over the past week said the bank would leave its key repo rate unchanged at 8.0 percent when it meets on Sept. 30.
The survey showed that the RBI is also unlikely to alter either the statutory liquidity ratio (SLR), setting banks` minimum bond holding requirements, or the cash reserve ratio (CRR) that sets the percentage of depositors` balances that banks must keep with the central bank.
And 16 of 21 economists polled said it will not cut the ceiling on debt that must be held-to-maturity (HTM).
Analysts also pushed back expectations for when the first interest rate cut is likely to happen.
The poll shows they now think the first 25 basis point cut in the repo rate will come between April and June next year, three months later than they had predicted in a July poll.
That would coincide with expectations of the first rate hike by the U.S. Federal Reserve, in a move that would start pulling the curtain down on almost five years of nearly zero percent interest rates and trillions of dollars spent on stimulus.
From there on, the RBI is expected to gradually cut the repo rate to 7.00 percent by mid-2016.
"From the commentary of Governor Raghuram Rajan it was very clear that inflation remains the focus," said Bhupesh Bameta, economist at Quant Capital. "That gives us more confidence that instead of the first quarter the first rate cut will be shifted to the second quarter."
At an RBI meeting in early August, Rajan reaffirmed his commitment to bringing down inflation and said it was "appropriate to continue maintaining a vigilant monetary policy stance".
Consumer price inflation cooled to 7.80 percent in August from 7.96 percent in July.
But, it is still far higher than the 6 percent level the RBI wants it at by January 2016, and as risks of a temporary spike from escalating food prices still exist three economists expect a hike in the repo rate in the next six months.
Sluggish investments, stalled projects, government policy paralysis and high interest rates meant India`s economic growth has been running at a shadow of the near double-digit levels seen in 2010.
In the quarter ended in June, the lumbering economy notched its fastest growth in two-and-a-half years, accelerating to 5.7 percent to raise hopes that the worst was over.
Stock markets have rallied since Prime Minister Narendra Modi took charge in May on hopes his government will rapidly usher in reforms and attract foreign investment.
But New Delhi`s failure to introduce any big-ticket reforms has dented much of that optimism, putting a spotlight back on the RBI to help boost growth through credit and interest rates.
"Governor Rajan is acutely aware of the trade-off in growth, but what he is trying to achieve is the credibility of inflation targeting," said Vishnu Varathan, senior economist at Mizuho Bank in Singapore. (PTI)