RBI Policy comments by Siddhartha Mohanty, CEO of LIC Housing Finance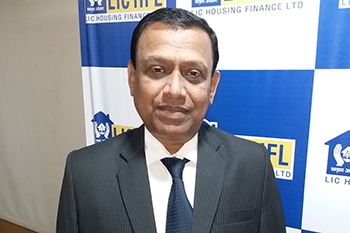 RBI has announced repo-rate changes and some other measures to help Indian economy. Indian economy has suffered a major blow due to coronavirus led lockdowns but the Indian government has managed to keep the number of infections low. The trouble for economy will need much more from government and business houses in order to bring back the economy on growth path.
Comments on RBI policy by Mr. Siddhartha Mohanty, MD & CEO of LIC Housing Finance, follow....
Earlier on March 27, the RBI had reduced the repo rate to a 15-year low of 4.40 per cent by announcing a steep cut of 75 basis points. Now there has been reverse repo rate cut by 25 bps to 3.35%. We believe that this will minimise the epidemiological damage in the country due to coronavirus.
Along with reduction in repo rate cut it has been announced that the NPA classifications will exclude the three-month moratorium period till May-end, which again is a welcome measure. Hopefully this will further give borrowers and lenders breathing space to stabilize from the unexpected financial and psychological jolt out of this pandemic. The announcement today is a step towards diminishing the coronavirus impact on the economy and ensuring the normal functioning of financial markets.