RBA keeps interest rates unchanged
Submitted by Harish Dhawan on Sun, 02/10/2013 - 12:44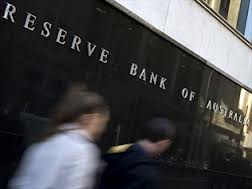 Australia's central bank, the Reserve Bank of Australia (RBA) has kept its key interest rates unchanged in the country, in line with the expectations of the market.
The central bank decided in its first meeting this year that was held on Tuesday to hold the interest rates to keep the monetary situation at ease in the Australian economy. The RBA had previously reduced its cash rate by a quarter of a percentage point in December and the rates have remained at levels that were recorded during the global financial crisis around 2008.
The cash rate has been retained at the level of 3 per cent in the country and many believe that this will allow the economy to continue on current pattern. However, some say that the central bank could have reduced the cash rate by a quarter or half of a percentage point in order to allow lenders to pass on the benefits and improve affordability in the housing market.
Several experts say that key indicators suggest that the Australian economy has been able to manage global slowdown. They believe that the economy recorded healthy growth rates, unemployment rate was low, inflation was in line with targets, public debt was low and the banking system of the county has been sound.