Ravneet Gill appointed new CEO of Deutsche Bank India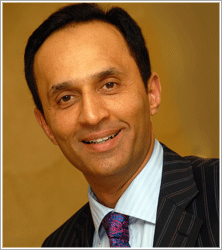 The Indian unit of Deutsche Bank has appointed Mr. Ravneet Gill as the Chief Executive Officer and a member of its Asia-Pacific Executive Committee.
Mr. Gill will replace Mr. Gunit Chadha, who has now been promoted to the post of co-CEO, Asia-Pacific and a Member of Global Group Executive Committee for Deutsche Bank. Mr. Chadha has headed the Indian operations at the bank for a period of about nine years.
Mr. Gill was working as the Head of Capital Markets & Treasury Solutions in India operations of the bank. He has been working in the banking industry for about 26 years. His experience spans across various fields including structured financing, foreign exchange, transaction banking, risk management and private banking.
Mr. Gill had joined Deutsche Bank in 1991 in Private Wealth Management and had moved to the Corporate Bank in 1993. He took over as Head of Corporate Banking Coverage in 2003 and held the position until 2008 when he was appointed Head of Coverage for Global Markets. He has been working as the Head of Capital Markets and Treasury Solutions, India since 2011.
"While the current local & global environment is challenging, our belief in India's medium & long term prospects remain strong as ever and our commitment & ability to continue investing in this market remains undiminished," said Mr. Gill about Indian operations.