Ratnakar Bank Plans To Open 50 Branches In 2012-13
Submitted by Harish Dhawan on Fri, 05/04/2012 - 16:18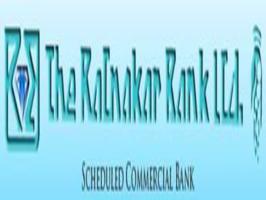 Ratnakar Bank is eyeing to append about 50 divisions in the existing financial year (2012-13) with a majority of them being outside the state of Maharashtra.
Bank's managing director and chief executive Vishwavir Ahuja stated that the branch network of the private sector lender has reached 105 as against 80 during the last 18 months and it will append around 50 in 2012-13.
Mr. Ahuja said that during the 18-month period, when Ratnakar Bank had a gigantic revamp, it has been capable of developing its balance sheet size by three times to around Rs 7,500 crore.
The bank is aiming to take the overall number of divisions to 300 by 2015.
In proportion to its approach of elaborating in other divisions, only a third of the incremental divisions will be in the state of Maharashtra whilst the remaining will be outside, bank's consumer and retail banking head Nitin Chopra stated.
Mr. Ahuja also said that said that Ratnakar Bank already has sufficient authorizations from RBI to carry out the growth this fiscal.
Ratnakar Bank, which already has presence in five states, is eyeing attendance in the states comprising Hyderabad, Chennai, Delhi NCR and parts of Rajasthan and Gujarat.
The Kolhapur-based western Maharashtra bank has also joined hands with software giant Infosys for utilizing the latter's Finacle suite for its core banking solution requirements.
The bank will appoint around 500 people crosswise the hierarchy during the fiscal to append to its existing strength of 1,400.