Rakesh Jhunjhunwala and LIC Raise Stake in Lupin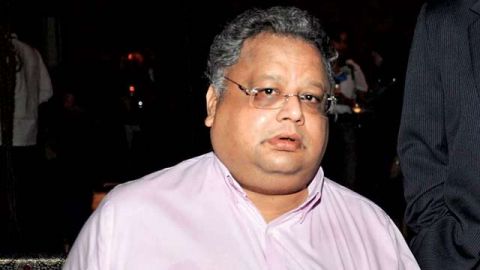 Ace investor Rakesh Jhunjhunwala has raised his stake in Lupin during the last quarter. Pharmaceutical sector has witnessed strong performance after COVID-19 pandemic led to lockdowns. Market experts believe that pharmaceutical companies will showcase improved performance as people would be more careful about their health and immunity, resulting in increased sales for many medications and supplements. Many pharmaceutical companies have reported strong sales.
During the last quarter, LIC has also raised its stake in Lupin. For quarter ending September 2020, LIC held 3.71 percent stake in Lupin, higher from 2.70 percent during the last quarter.
Rakesh Jhunjhunwala was holding 1.47 percent stake in Lupin for quarter ending June 30, 2020. For the quarter ending September 30, 2020, Jhunjhunwala was holding 1.53 percent stake in Lupin.
Pharmaceutical sector would also benefit once vaccine for COVID-19 is available in the market. This year, Lupin has witnessed nearly 40 percent jump in its stock valuation.
As per brokerage house ICICI Prudential, "Earnings visibility is high and the sector is also a good defensive play in times of volatility."