Rajiv Bajaj on COVID-19 Lockdowns: India flattened the wrong curve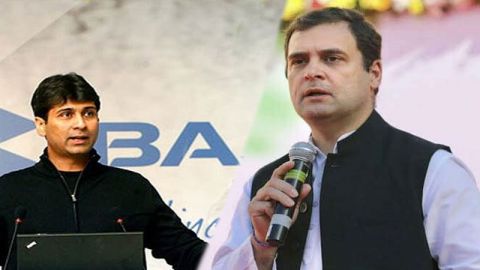 Bajaj Auto Managing Director Rajiv Bajaj is the only business leader in India who has spoken against the BJP government's action to deal with COVID-19 pandemic. Indian economy is facing one of the biggest challenges as strict lockdowns were announced across India. While talking to Congress leader Rahul Gandhi, Rajiv Bajaj said that Indian government could have followed the lockdown measures undertaken by Japan or South Korea.
Indian government managed to delay the infection cases in India but now the number of infections has been rising at a rapid speed. The government has relaxed lockdowns, mainly due to financial stress faced by businesses, traders and state governments. The impact of lockdown on Indian GDP is still not clear but we might even be staring at a contraction during the June quarter. Indian stock markets have recovered from their losses during April but the results from June quarter will be important for medium term trends in the markets.
While talking to Rahul Gandhi, Bajaj said, "India looked at Europe and the US rather than Japan and South Korea and that was a wrong benchmark for an Asian country like India. India ended up having the worst of both the worlds as the effect of a 'draconian lockdown' ended up flattening the wrong curve (GDP) with the virus situation persisting."
Indian government also banned international travel which has resulted in many NRIs stuck abroad and in India. The government has resumed limited flights under Vande Bharat mission, operated by Air India. However, the number of daily passengers carried under this plan is too low compared to nearly 3 lakh people who have registered for flying back to India. NRIs stuck in India have been asking for resumption of flights.
Prime Minister Narendra Modi claimed that his government has announced stimulus package worth Rs 20 lakh crore to help Indian economy recover from the losses caused by lockdowns. However, on a careful review, it came out that the economic stimulus and real money offered by the Indian government through various schemes was around Rs 1.5 lakh crore. Bajaj also urged the government to announce a better stimulus package.
Rajiv's father Rahul Bajaj had also expressed his negative views on Indian government's control over freedom of speech. He had said during a major event that lot of people don't speak against the government due to fear of backlash. Products from Bajaj Group have been used among millions of Indian households over years and the views expressed by Bajaj were met with wide criticism. However, Bajaj had a valid point. While media has been silenced by Indian government, anyone speaking against the government is met with criticism, online and offline. Some celebrities and business leaders have been termed anti-national after they criticized actions of Modi-government.
Various politicians who are part of the Indian government might start responding to Bajaj's comments in the days to come. The comments from Bajaj and any other business leader should be taken positively instead of getting defensive and criticizing anyone voicing his opinion on the issues of national importance.