PSA previews Peugeot Boxer Electric and Citroen Jumper Electric models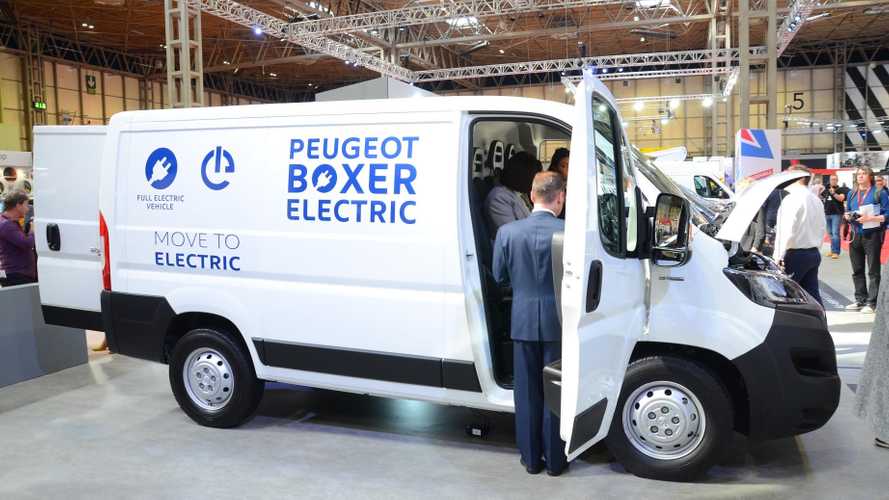 French automaker PSA Group has recently offered a preview of its forthcoming electric versions of Peugeot Boxer and Citroen Jumper at the Birmingham Commercial Vehicle Show.
Although the details about the electric variants of the large Peugeot Boxer and Citroen Jumper vans are still awaited, PSA has revealed that the vehicles will be available in two battery options. The models with lengths L1 and L2 will have a driving range of 225 km (NEDC), while the models with lengths L3 and L4 will have a range of 270 km (NEDC).
The production of the Boxer Electric and Jumper Electric models will be undertaken in the Italian Val di Sangro. Subsequently, PSA's partner BD Auto will electrify and homologate the vehicles.
In addition to the preview of the Boxer Electric and Jumper Electric models, PSA also has efforts underway to launch the electrified versions of some other vehicles in 2020. These vehicles include the Expert and Traveller models from Peugeot, the Dispatch and SpaceTourer from Citroen, the Vivaro from Opel, and the Vivaro Life from Vauxhall. Furthermore, in 2021, PSA will launch new editions of the Peugeot Partner Electric and Citroen Berlingo Electric.
With regard to PSA's electrification efforts, the company's executive Philippe Narbeburu said that the selection of the automaker's upcoming electric models will "strengthen its leading role in Europe by enabling emission-free driving and professional use of vehicles."