Priyanka Chopra's Reddit AMA debut goes horribly wrong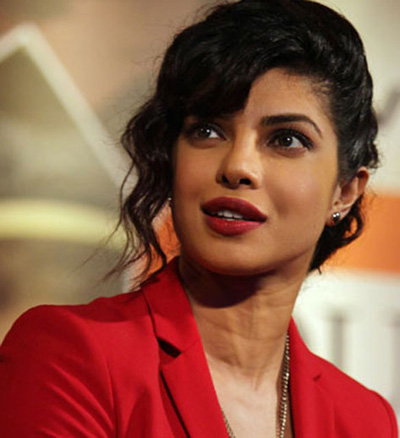 Karachi, July 7 : Priyanka Chopra's first interaction with Reddit users backfired as fans posed some biting questions.
During the interaction on Reddit's section of AMA, the questions ranged from "Does your toothpaste have salt in it" to how important is Auto-Tune in her singing career, which put the 'Gunday' star in a spot, the Dawn reported.
Several users also asked her about why a road in Mumbai has been renamed after her father, and about the Bollywood trend of "blatantly ripping off international movies and directors getting upset that their movies are accepted at international film festivals", making a dig at her film 'Barfi'.
Some users asked her to justify why she endorses various cosmetic creams and about her "American accent", which became evident in her music albums.
However, according to Pinvilla, the former Miss World title winner managed to get her opinion on legalizing homosexuality across and revealed that she believes that everyone is entitled to their own sexual preferences. (ANI)