Pre-budget expectations by TradingBells and Market Outlook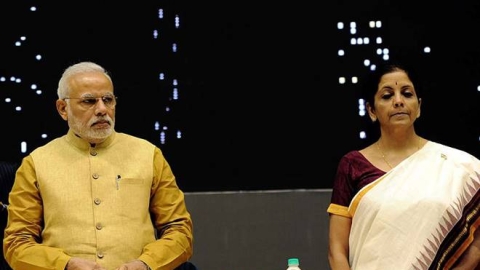 Pre-budget expectations usually keep the markets range-bound. In the absence of any other major trigger, Indian markets could stay in limited range before the budget.
Pre-budget expectations from Mr. Amit Gupta, Co-Founder, and CEO, TradingBells. One of the most important expectations from the upcoming budget for the investor community, in general, would be that the reduction in Corporate Income Tax rates. The government reduced the rate to 25% for MSMEs last year, the same can be extended to the entire corporate fraternity. watching out for is the fiscal deficit target which the government sets for the coming year are another important metric for the investors.
Last year it was set at 3.4% and if this is raised in the upcoming budget, it would not be good news for the markets as it may have a direct impact on the currency as well as the government bond yields. A rise in bond yields would reduce the chances of RBI cutting interest rates any further this year thereby contracting the liquidity in the markets.
Securities Transaction Tax has been high for a long time and the investors are waiting for this to be brought down. Lowering it will be very positive for the domestic stock markets. The government has taken a target for homes for all by 2022 and we can expect further reforms for the affordable housing segments this time. They may also focus on divestment for some of its entities such as BEML, Air India, etc. It may announce more CPSE ETFs launch in the near future for this purpose. Renewable energy sources such as Electric Vehicles could get a boost in the form of tax exemptions. Reducing the corporate income tax rates to at least 25% would be a welcome move
If The Finance Ministry decides to raise the tax rates on long term capital gains (LTCG) once again this time. This could create a negative sentiment amongst the investor community and may impact the markets negatively.