Pranchiyettan And The Saint Turns Out A Safe Hit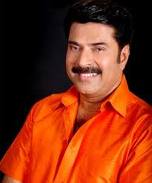 Malayalam film megastar Mammootty's recent release Pranchiyettan and the Saint has turned out to be a safe hit of the season. Mammootty's distribution house Playhouse has done a safe job with the movie.
In the opening week, the movie has grossed about 1.42 crores and the same feat has been repeated in the second week. Thus the film earned a total of around three crores in fifteen days. From its 60 odd releasing centers, the film has now gathered about Rs 1.60 Crore as distributors share.
Pranchiyettan and the Saint shooting was completed in just 31 days and it was a low budget movie. The film has been running strong mainly in the places like Ernakulam, Thrissur and Thiruvananthapuram. It has attracted mainly the family viewers.
One of the interesting facts related to the shooting of the movie was that the director Ranjith had to move to Goa for shooting the scenes of church because none of the church authorities in Kerala allowed him to shoot the movie here.
Finally, they settled in an old Church in Goa. The art director of the film made a beautiful statue of St Francis here in Goa. It was later gifted the church following the completion of the shooting.-- Sampurn Wire