Pollen filters protect allergy sufferers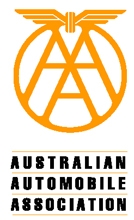 Vienna - Motorists often underestimate the effects of allergic symptoms which have the same effect as dozing behind the wheel and drinking alcohol, said the Austrian automobile association (OeAMTC).
Swollen eyes impair vision and the eyes are also closed during sneezing attacks. At a speed of 50 km/h the driver would be driving "blind" for about 28 metres.
International studies have found that allergy sufferers have an up to 30 per cent higher risk of causing an accident, the OeAMTC points out.
During days of extreme pollen counts, allergy sufferers should leave the car parked in the garage. But they can also install a pollen filter and keep the windows closed during a trip. Wearing sunglasses can also stop pollen from reaching the eyes.
In extreme cases, allergy sufferers should consult their doctor and ask to what extent medication can impair driving ability, the automobile association warns.