Polish radio journalist arrested in Belarus over reporting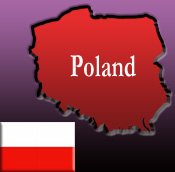 Minsk - Belarusian authorities have arrested a Polish radio reporter for broadcasts criticising the government and the economy, the Belapan news agency reported Friday. Ivan Roman, a Belarusian national working for the Poland-based broadcaster Radio Racja, violated media law with reports of economic and social problems in the former Soviet republic, Belarus KGB security officials in the central province Hrodno claimed.
KGB agents arrested Roman at home and questioned him at a police station, before releasing him late on Friday.
Radio Racja transmits from the Polish city Bialystok, near the Belarusian border.
Roman also publishes the Polish-language Magazyn Polski, an independent magazine aimed at Belarus' ethnic Polish minority.
He could still face charges of "discrediting the Republic of Belarus," a crime carrying a maximum two-year prison sentence, for "giving foreigners an incorrect impression," according to the report.
The KGB officers singled out a report by Roman accurately stating that major Belarusian companies were failing to pay salaries to workers on time due to reduced business and a cash flow crunch.
"They (the KGB) told me I should report that Belarusian companies are still paying salaries, just a little bit late," Roman said.
"But I didn't do anything wrong," Roman said. "All I did was report things as they actually are.
President Aleksander Lukashenko, Belarus' authoritarian leader, keeps a tight control on media, allowing little criticism of the government.
State-run media repeatedly praise Lukashenko and in recent months have constantly reported that Belarus' economy has suffered less from the international financial crisis than neighbouring countries.
Belarusians nonetheless face falling incomes, rocketing inflation, and rising unemployment as Lukashenko's government has struggled to adapt Belarus' mostly state-run economy to international economic slowdown.
In the past Lukashenko has accused Warsaw of attempting to undermine his regime by funding ethnic Polish opposition in Belarus, and anti-Belarus propaganda originating in Poland.
Polish officials have denied the allegations. (dpa)