Pevenage: doping in Austria was an open secret in cycling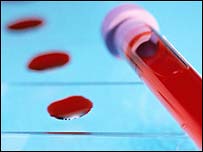 Zurich  - Blood doping in Austria, and elsewhere, was an open secret in the cycling community, the former advisor of ex-Tour de France champion Jan Ullrich said in an interview published on Thursday.
Speaking in the wake of allegations that a Vienna blood bank was part of a doping scheme in Austria, Rudy Pevenage told Swiss daily Neue Zuercher Zeitung (NZZ) that "many in cycling knew three years ago that there was a nest in Vienna."
"You wouldn't talk about it, it was ... an open secret. I heard about it as well," said Pevenage.
"When I was excluded from the Tour de France (in 2006) I knew that Fuentes in Spain wasn't the only one to have woven a net. There were similar nets in southern Italy, they exist in Austria. Half of the team's sports leaders knew about it, but you wouldn't talk about it."
Pevenage, Ullrich, and others were barred from the 2006 Tour over the Spanish probe into the blood doping scheme centring on doctor Eufemiano Fuentes.
Austrian cyclist Bernhard Kohl recently mentioned the blood bank when he admitted to doping over several years. Kohl is banned from competition and was disqualified as third-place finisher from the 2008 Tour after being caught using a new generation of the blood booster EPO, known as CERA.
The retired 1997 Tour champ Ullrich has never admitted to doping, saying only he didn't betray other riders. Pevenage has also not talked and said he won't raise the issue either in an upcoming book.
"Those were different times. I prefer the present. I could not change the times. You are a part of it. But I know that the results of the top riders would have been the same.
"You can never rule out cheating. Not in other sports, and definitely not in the normal life," he said.
Pevenage, 55, returned to cycling this year at the lower-tier US Rock Racing team. The team features doping offender Tyler Hamilton of the US and Spaniards Oscar Sevilla, Francisco Mancebo and Jose Guttierez who have been linked with Fuentes.
But Pevenage said: "Most of the team members never had anything to do with doping. The others have suffered so much from these stories that they will never touch doping substances again."(dpa)