Pakistan releases 11 detained Iranian Revolutionary Guards
Submitted by Hardeep Sidhu on Tue, 10/27/2009 - 19:57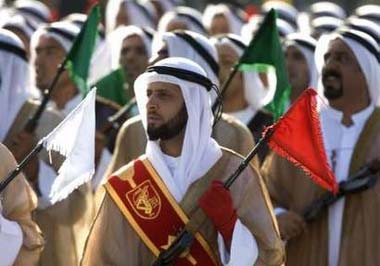 Islamabad, Oct 27 : Pakistan Tuesday released 11 Iranian Revolutionary Guards who had been detained Monday for trespassing into the country's territory, a media report said.
The guards had been arrested in the Mashkhel area near the border with Iran, the Dawn newspaper reported.
The report quoted the Fars news agency as saying that the group was handed over by the Pakistani army to the Iranian border guards at Mirjaveh border crossing in the Iranian province of Sistan-Baluchestan.    
On Oct 18, a suicide bomber killed 42 people, including six Revolutionary Guard commanders, in Iran's southeastern Sistan-Baluchestan province.    
Iran blamed the Sunni rebel group Jundallah (Soldiers of God), which it said was based in Pakistan, and demanded that the government in Islamabad hand over Abdolmalek Rigi, leader of the group.    
Islamabad has denied that the attack was launched from its territory.    (IANS)