Online Gambling in India: Is It on the Rise?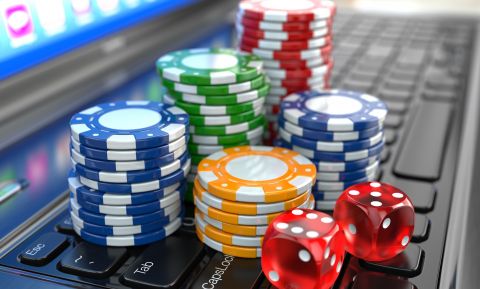 The online casino business has never been bigger. From the UK to Australia, to mainland Europe, more and more people are playing poker and spinning slots via the web. However, India seems also to be getting deep into casino games. The trends are somewhat surprising!
Via LeoVegas or otherwise, it's easy to find a fully-fledged casino online. Whether through an online casino in India or elsewhere, more citizens are taking their chances at virtual tables. But why is this – and is it even legal?
Why the Sudden Interest?
Online casino games in India make up a multi-billion-rupee industry. Thanks to emerging technology and increasing interest in Indian online casino games, global gambling sites are pulling in serious money from the country's punters.
A sudden spike in interest in casino games may be due to smartphone uptake. India has a growing youth population, and what's more, many young citizens have access to a smartphone. Anyone who may have played games at LeoVegas or other sites will know that mobile casino functionality is a huge deal.
It's never been easier for people to play casino games on the go. You no longer need a clunky computer to get started. Indian players can simply head straight to casinos from their phones or can download free apps to get started.
But – isn't online gambling illegal in India?Can Indian players safely load up to online casinos, or are they breaking the law?
Industry Growth
The industry is likely to explode in India in the next few years. That is despite the fact that online gambling is, in effect, against Indian law. The way some citizens have gotten around this is by signing up at international casinos.
Therefore, as yet, there is no Indian online casino or online casino in India at this time. There's no sign of the ban lifting. Further to this, it seems that Indian authorities are concerned that international sites willingly accept their players.
Does this circumvent international law? Things are still shaky. India's market value for online gambling could expand to around 250 billion rupees by 2025. Is this going to change if the law intervenes?
The Future of Indian Gaming
India's position on online gaming and casinos is wobbly thanks to international gaming availability. With so many young people accessing such sites so easily, it may be hard to police. Add this, of course, to the fact that smartphones are so cheap and easy to come by.
India is one of many countries continuing to suppress various gambling standards. However, with more money flooding into international sites from Indian wallets, it's unclear quite where things are heading.
The invested interest in casino games in India could see huge economic benefits. Players may wish to sign up at regional alternatives to LeoVegas, for example.
At the moment, India and its online gambling laws remain up in the air. For now, international casinos seem to be able to welcome their customers – but for how much longer?