Nokia unveils affordable flagship phone with high-end features, Lumia 830
Submitted by Ashok Rawat on Fri, 09/05/2014 - 17:05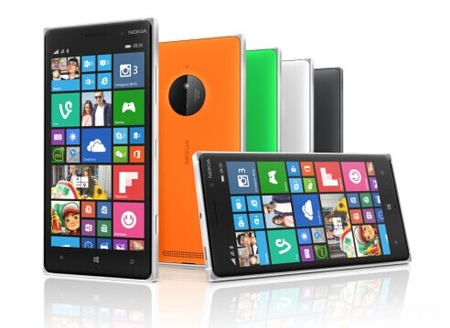 Washington, Sep 5 : Nokia on Thursday unveiled the Lumia 830, touted as the affordable flagship phone with high-end features at the IFA 2014 technology show held in Berlin.
The 5-inch Lumia 830 carries over a lot of the high end design of the Nokia 930 and Icon models, with a metallic trim on the edge that makes the phone easier to hold. The removable back is colored polycarbonate, and it's colored on the inside, too, meaning if you scratch it, it won't ruin the color, the Mashable reported.
The Lumia 830 can capture 'living' photos, which are sort of interactive GIFs. When a viewer clicks or taps on it, they see the video play before it freezes on the still image.
The Lumia 830's AMOLED screen is 1,280 x 720, and the phone packs a 1.2GHz Snapdragon 400 processor and 1GB of RAM. It'll be available in September for 435 dollars. (ANI)
Technology Sector