Nokia introduces Maps 2.0; Showcases Nokia N78, N96 and 6220 Classic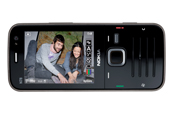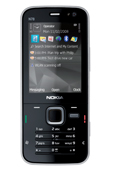 Nokia has announced upgrade of its Navigation system for mobile handsets at Mobile World Congress 2008 in Barcelona, Spain. Nokia claims that the new version of its navigation system combines the power of satellite images, city guides and a much improved user interface.
Maps 2.0 will offer much better user interface and can be used as an intensive guide to map a point A to point B. The new system offers visual turn-by-turn instructions to user. With the power of in-built compass, things will be much easier.
Nokia will also support external GPS module with compatible devices, in case your current handset doesn't have GPS. For Maps 2.0, users having supported hand-set, can upgrade to GPS navigation.
Nokia also launched various new models including Nokia N78 which offers various features for music and photography lovers. N78 supports the latest maps 2.0 as well. Nokia has also launched 6220 Classic, 6210 Navigator and Nokia N96.
Nokia Beta labs offers more information regarding supported devices. Users can check the website at http://www.nokia.com/betalabs/
Nokia maps are free to download at Nokia official website.