Nobel laureate Joseph Stiglitz to advise Myanmar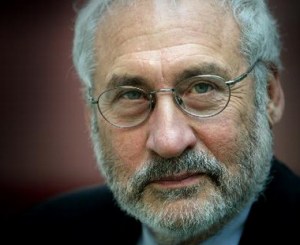 Yangon, Dec 14 - Nobel laureate and former chief economist at the World Bank Joseph Stiglitz is due to visit Myanmar this week to advise the government on its development policies, media reports said Monday.
On Tuesday the renowned economist is to attend a seminar in Nay Pyi Taw, the military's new capital, which will also be attended by Myanmar Minister for National Planning and Economic Development Soe Tha and Minister of Agriculture and Irrigation U Htay Oo, the UN Economic and Social Commission for Asia Pacific (UNESCAP) said in a statement.
In an email message to the Myanmar Times, an English-language weekly, Stiglitz said he was hopeful the military-run government would heed his advice on economic policy, particularly on access to rural credit.
"Growth that does not benefit all of society is not ultimately sustainable," Stiglitz said. "It's important that government take policy measures that include all sectors of the population, especially in rural areas."
Myanmar, which has been under military dictatorships since 1962, is ranked as a least developed developing country by the UN.
Stiglitz's visit was at the invitation of Noeleen Heyzer, under secretary general of the UN and executive secretary of UNESCAP.
UNESCAP has contributed money to his airfare and some expenses, but the renowned economist said he was providing his services free of charge and he would cover most of the expenses on his trip, which is also to take in irrigation projects and the temples of Bagan.
"Many people in our position fund their own travel to low-income countries because it is not fair to ask the people in those countries to pay," he said.
As chief economist of the World Bank from 1997 to 2000, Stiglitz played a key role in the publication Rethinking the Asian Miracle, which examined the reasons behind the dramatic growth of eight Asian economies.
He was awarded the Nobel Prize in Economics in 2001. (dpa)