No end to slump in sight, Siemens warns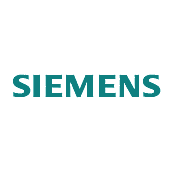 Munich - Adding to the gloom in the run-up to next week's Hanover industrial fair in Germany, engineering giant Siemens warned Thursday that no end to the slump in world business was visible yet.
Heinrich Hiesinger, who heads Siemens' industrial divisions, told VDI Nachrichten, an industry newspaper, "It's difficult to predict when the recovery of the markets will kick in.
"We have to recognize that some industrial markets will not return so quickly to the record level of 2008, even after recovery."
Hiesinger said Siemens' energy division, a key exhibitor of turbines and switchgear at the five-day Hanover Fair, was doing fine, and its medical technology division was only slightly off colour, whereas engineering divisions were hit hard several months ago.
The group's lighting division, Osram, has suffered an especially deep slump, he noted.
Recently, Siemens chief financial officer Joe Kaeser forecast that Siemens might have to sit out two years of weak sales with the slump still not bottoming out in numerous divisions at the German multinational. (dpa)