New US bill on immigration introduced in Congress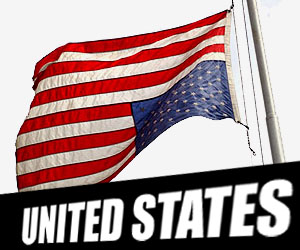 Washington, Dec 16 - A new law introduced into the US House of Representatives would open a path to legal status for millions of illegal immigrants, the New York Times reported.
The bill, introduced by Representative Luis Gutierrez of Illinois late Tuesday, represents the latest attempt to reform US immigration laws.
It would require illegal immigrants to show they had been working at a job, to pay a $500 fine, learn English and have a criminal background check, the Times reported.
Unlike a plan pitched by former president George W. Bush, illegal immigrants would not have to leave the US and go to their home country as part of the process.
An estimated 12 million illegal immigrants have entered the country over the past decade, mostly from Latin America via Mexico. They represent a growing interest among legal Hispanic-Americans, who defected from the Republican Party to support US President Barack Obama in his 2008 election.
Bush was unable to gain backing even from within his own Republican party with his overture to make it possible for illegal immmigrants to become legal.
The challenge of Obama's promised immigration reform is seen as particularly difficult amidst the high 10 percent employment as the country emerges from recession. (dpa)