New iPhone and iPad Mini reportedly to be unveiled at separate events
Submitted by Mitra Pathak on Fri, 08/24/2012 - 17:56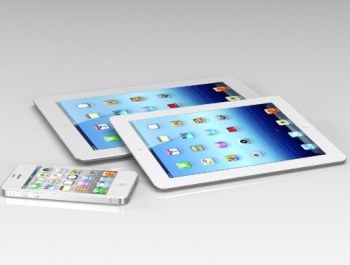 With a number of reports, citing `inside' sources, having hinted repeatedly that Apple is scheduled to make several announcements - about the new iPhone, the iPad Mini, and even probably some new addition for Apple TV - in the coming weeks, the Mac blogosphere went abuzz on Thursday, when new reports pointed out that the announcements will likely be spread over two separate media events.
Going by the latest rumors making rounds about Apple's forthcoming announcements, one of the media events by the company will be held on September 12, and the other will probably be held in October.
In a notably strong one-two punch of sorts, Jim Dalrymple and John Gruber - from LoopInsight and Daring Fireball respectively - suggested on Thursday that the new iPhone will be unveiled in September; while the iPad Mini, along with the other offerings which Apple has planned for the holidays, will be introduced in October.
According to Dalrymple's and Gruber's speculations, Apple will take the wraps off its next-generation iPhone at the September 12 media event, with the handset likely to hit the markets on September 21. However, the iPad Mini will be introduced at another event in October, when Apple has a precedence of holding music- and iTunes-centric media events.
While it apparently is the production reality of the new products which would determine the timing of Apple's media events, Gruber has reasoned that the company's decision to split the new-product announcements into two separate media events will ensure that mainstream media attention is not divided on the different new devices.