Nearly 70% of Peugeot models to be electrified by end of 2021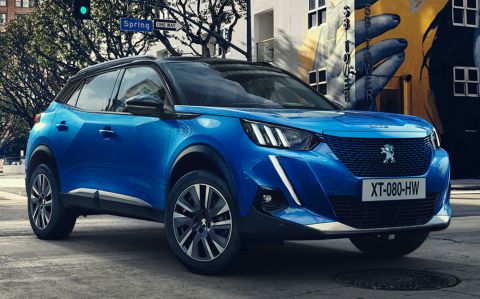 Peugeot, a French car brand owned by automobile giant Stellantis, has announced that nearly 70 per cent of its models will be electrified by the end of 2021. Revealing its growing strength in the electric vehicle (EV) space, Peugeot said that the addition of two new plug-in hybrid versions of the Peugeot 308 small family car would increase the percentage of electrified models in the brand's lineup to 70 per cent by the end of this year. The aforementioned level means that the brand will have at least one fully-electric or plug-in hybrid option for each model it produces and sells in the market.
Achieving electrification to the level of 70 per cent of the whole lineup will not mark the end of the brand's transition from conventional combustion engines (ICEs) to EVs. The company has set a goal to take its electrified vehicles to level of 85 per cent of its lineup, before reaching 100 per cent in terms of electrification by 2025. In the case of commercial vehicles, it will be much sooner – 100 per cent by the end of current year.
Thus far, Peugeot lineup includes only a couple of fully-electric passenger models, viz. the Peugeot e-208 and the Peugeot e-2008. However, the brand's battery-powered van lineup is quite stronger with three electric models.
Peugeot CEO Linda Jackson said that strong sales of the brand's new electric and plug-in hybrid models allowed it to become one of the Europe's best-selling generalist automotive brands in the January to May period of 2021.
Speaking on the topic, Jackson said, "The success of PEUGEOT's new electric and plug-in hybrid range has allowed it to become the second best-selling generalist automotive brand in Europe in the first five months of 2021 and is already the third best-selling generalist brand in Europe for electrified vehicles this year."
In their respective BEV segments, the Peugeot e-208 and e-2008 models stand in second place in the European market. A similarly strong sales performance can be expected from the brand's latest plug-in hybrid models, viz. the 308 PHEV and 308SW PHEV.
The company claims that electrification of its models remained at the core of its "Power of Choice" strategy that provided its customers with the option to choose the powertrain of their choice. The excellent sales of the brand's electrified models clearly showed that this strategy is bearing fruit in the European market.