Mutual fund industry assets under management decline by 4.1%
Submitted by Harish Dhawan on Thu, 02/04/2010 - 00:35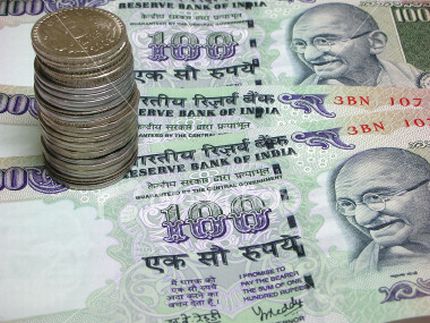 The mutual fund industry's assets declined 4.1% or Rs 32,853.79 crore during January as the banks pulled out following a directive from the Reserve Bank of India.
The industry's average asset under management (AUM) is at 7,61,632.26 crore at the end of January, according to the data released by the Association of Mutual Funds in India (AMFI). This is second month in a row to record a drop in AUM for the industry.
The country's largest fund house Reliance MF lost Rs 2,733.22 crore in assets and its AUM was at Rs 1,17,248.56 crore during the month. HDFC MF and ICICI Prudential MF are the second and third largest fund houses in the country with AUM of Rs 94,797.01 crore and Rs 78,372.38 crore, respectively. HDFC MF lost Rs 2,386 while ICICI Prudential MF recorded a drop of Rs 4,059.86 crore in assets during the month.
Other two fund houses in the top five, UTI MF and Birla Sun Life MF also recorded a decline in their assets to Rs74,509.90 crore and Rs68,066.20 crore, respectively.
Analysts notice that the banks reduced their investment in mutual funds by as much as 75% in early January after their highest in December. The investment in the industry fell 75 per cent to Rs 42,428 crore as on January 1, 2010 from Rs 1,69,236 crore as on December 4, 2009.
The country's Central Bank has earlier noted, "There has been some circularity in the movement of funds between MFs and banks. Banks invest a part of their resources in MFs. The MFs also lend funds to banks through CBLO and market repo." The central bank had then directed banks to withdraw from the MFs.
The RBI had noted that the banks invest their surplus money in the mutual finds and the Mutual funds were putting this cash in the market and call money market for further lending, and this is where the banks borrow money. The RBI found this cycle risky for the monetary system.
The banks otherwise too withdraw funds near the quarter end to book profits however this fall is mainly due to the RBI warnings relating to excessive exposure of banks to the sector.
The Bombay Stock Exchange's benchmark index Sensex closed at 16,357 points at the end of January with a decline of 6.3% in the month.
Technology Sector