Musharraf reported to be in ICU of army hospital, undergoes blood tests for suspect heart ailment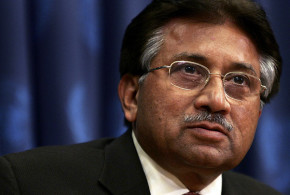 Islamabad, Jan 2 : Former Pakistani President General Pervez Musharraf has reportedly been shifted to the Intensive Care Unit of the Armed Forces Institute of Cardiology.
Local media reports are saying that he is suffering from a heart-related ailment that he experienced while heading towards a special court for a hearing of treason case filed against him.
Ahmed Raza Qasuri, counsel of the ex-president, confirmed that Musharraf was shifted to the hospital due to heart problem.
A report by JAAG TV said that Musharraf was examined by Dr. Lt. Gen Azhar Rasheed and that his blood samples had been taken. After these tests, he was reportedly shifted to the ICU.
Earlier, Qasuri, had told media outside the court in Islamabad that 70-year-old Musharraf had fallen ill while travelling to court from his farm house on the outskirts of Islamabad
Lawyers had argued on Wednesday that Musharraf may not receive a fair trial on treason charges.
The hearing of the case, which is being seen in some quarters as a probable face-off between the civilan government headed by Prime Minister Nawaz Sharif and the all-powerful Pakistan Army, has been adjourned until January
6 at least.
Musharraf faces the death penalty over his suspension of the constitution and imposition of emergency rule in 2007, when he was trying to extend his rule as president in the face of growing opposition. Musharraf has claimed that the trial is nothing but politically motivated vendetta.
Musharraf returned to Pakistan last year, hoping to contest the May general elections that marked the first democratic transfer of power from one civilian government to another in Pakistan's history.
The Sharif Government has pressed five charges against him. (ANI)