More than 750K electric cars now running on UK roads: SMMT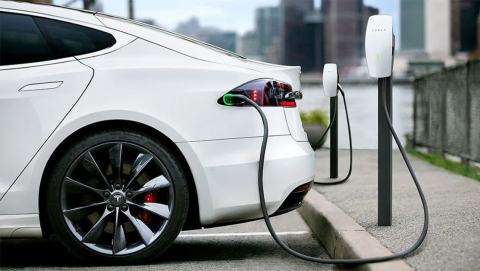 More than 750,000 electric cars are now running on public roads in the United Kingdom, fresh data published earlier this week revealed. According to data published by the Society of Motor Manufacturers & Traders (SMMT), the total number of vehicles on public roads in the UK has grown to more than 40,500,000, up 0.4 per cent from last year.
Obviously, the growth in the overall number of registered vehicles is negligible, but segment of electric cars stole the show with its fast growth. Plug-in vehicles, including plug-in hybrids (PHEVs) as well as battery-powered electric vehicles (BEVs), now account for nearly one in four (25 per cent) of new car registrations.
However, overall plug-in vehicles still only make up one in every 50 cars on the UK road, thanks to the large number of vehicles running on public roads in the UK.
When it comes to EVs, SMMT CEO Mike Hawes noted that the UK's switch to EVs continues to gather pace; with plug-ins accounting for a record 20 per cent (1 in every 5 new car registrations). The top executive stressed that the first consecutive annual decline in the number of vehicles in more than a century shows how considerably Covid-19 pandemic has impacted the industry, leading Brits to hold onto their cars for longer. He further stressed that there is a need to boost charging infrastructure to support EV sales.
Speaking on the topic, Hawes said, "With fleet renewal essential to net zero, we must build consumer confidence in the economy and, for drivers, confidence in the charging infrastructure to get the transition into top gear."
Over the past couple of years, the slow growth and even small reduction in the total number of vehicle registrations in the UK was caused by the deadly Covid-19 pandemic in addition to worldwide shortage of semiconductor chips. The average age of cars running in the North European country also hit a record high of 8.7 years. It means that nearly 8.4 million cars – just under 25 per cent of the total number of vehicles on the road – are now more than thirteen years old. Last year, the number of light commercial vehicles like vans and pick-up trucks jumped noticeably. Now, nearly 4.8 million or around 12 per cent of the total number of vehicles on British roads are light commercial vehicles.