Mohammad Ajmal Kasab to receive death penalty!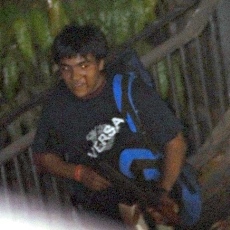 The lone survivor of Mumbai terror attacks on 26th November of 2008 is about to know his fate today. According to Mumbai court the accused Mohammad Ajmal Kasab is expected to be found guilty of crimes carrying the death penalty. This decision may give little satisfaction to Indians.
22 years old Kasab, alleged to be one of ten Islamist gunmen who came from Pakistan on that day by the sea route. They had held India's commercial capital Mumbai under virtual siege for almost 60 hours in November 2008.
They have killed around 166 people at different places which include two renowned hotels, a backpacker bar and a Jewish prayer centre. Kasab only had killed the 58 innocent people at the Chatrapati Sivajee Terminal, Mumbai on that day. He was the lone survivor of the attack and rest of all terrorists had been killed in the NSG, Mumbai Police joint operation.
Kasab was then forwarded to the court and several charges have been filed against him. These include murder and waging was against India as well. It is expected that he will be getting a death sentence.