Mitesh Thakkar: SELL PVR, HUL; BUY Ashok Leyland and Bharti Airtel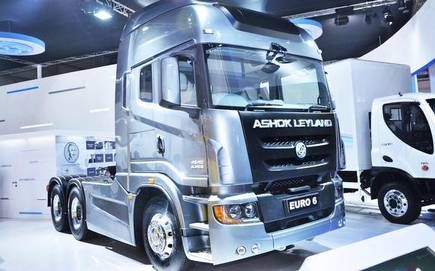 Market analyst Mitesh Thakkar has suggested two SELL calls and Two BUY Calls for today's trading session. Indian markets are expected to open negative today as might trade low for the rest of the trading session. While talking about possible tariffs on China, Donald Trump spread panic among investors. The last thing that investors and traders want at the moment is a trade war between United States and China. Coronavirus has led a major blow to economy and crude oil prices have been another major trouble that majority of energy companies are facing.
Traders can Buy Bharti Airtel with a stop loss of Rs 497, target at Rs 520 as per Mitesh Thakkar. Technical analyst Sudarshan Sukhani has also given a BUY call for Bharti Airtel today.
Mitesh Thakkar suggests Sell call for FMCG major HUL with a stop loss of Rs 2,210, target at Rs 2,130. Market analyst Ashwani Gujral has also suggested SELL call for HUL.
Thakkar suggests Sell for PVR with a stop loss of Rs 1,015, target at Rs 960.
Second BUY call from Mitesh Thakkar is for commercial automobile giant Ashok Leyland. Traders can Buy Ashok Leyland with a stop loss of Rs 48.5, target at Rs 54.
TopNews will review the performance of technical and market calls at the end of the day.