Millions of Bush-era e-mails recovered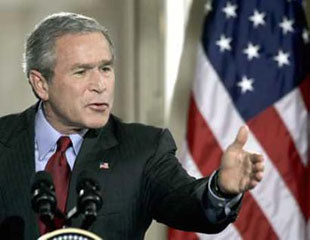 Washington, Dec 15 - Millions of e-mails from the George .W Bush administration that were believed lost to history have been recovered, two groups that sued for access to the communications said Monday.
Computer technicians were able to reconstruct the e-mails, said the National Security Archive at George Washington University and the group Citizens for Responsibility and Ethics in Washington (CREW).
The groups has sued the government for failing to take action to recover the e-mails for two and a half years. They had been recorded on back-up tapes that were routinely overwritten.
Under the settlement announced Monday, the Executive Office of the President will also restore 94 further days of missing e-mails for preservation and release information about the current system for preserving e-mails and other electronic records.
The e-mails were from the 2003-2005 period, including during Bush's re-election campaign. The groups' revelation of the missing messages caused controversy in 2007 and led to a discussion of how electronic communication could be properly archived. The White House initially claimed that no e-mails were actually missing.
"We may never know exactly what happened to all the missing emails, and which Bush administration officials were involved in the coverup, but we do know the American public never got the full story," Melanie Sloan, CREWs Executive Director, said in a statement. (dpa)