Microsoft, Yahoo's search services suffer brief outage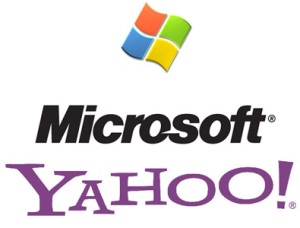 Washington, Jan 03 - Tech giant Microsoft's search engine Bing.com and other sites, including live.com, suffered a brief disconnection of about 20 minutes on Friday, as per reports revealed on Twitter and other website-monitoring services.
While Bing.com and others have since returned from the outage, Yahoo's search service, which is powered by Bing, at search.yahoo.com is reportedly down, as well. No explanation has been provided for the outages yet.
When a user performs a web search from Yahoo.com, he is redirected to search.yahoo.com, and this has only been returning a blank page or, more recently, an error message, instead of search results, TechCrunch reported.
In Bing's case, the site was not resolving at all, though some reported seeing the default IIS homepage instead. The website-monitoring service IsItDownRightNow also confirmed that the site was offline for a brief period on Friday.
Some also reported that other Microsoft domains, including portal.office.com, outlook.com and hotmail, were difficult to reach, too, but it has not been directly confirmed yet.
These sites , however, are functional currently, the report added. (ANI)