Microsoft issues Word patch to comply with patent ruling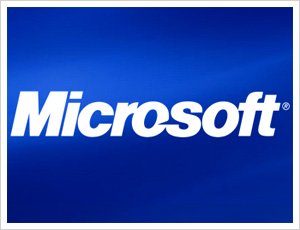 San Francisco, Dec 24 - Microsoft Wednesday issued a patch for its Word software to comply with a court ruling Tuesday that it infringed on patents relating to the use of XML or extensible markup language in its flagship word processing software.
The US Court of Appeals for the Federal Circuit had ordered Microsoft to stop selling Word programs containing the infringing code from Jan 11, 2010. It also upheld jury-imposed damages of $290 million.
The ruling came in an appeal by Microsoft against a Texas jury verdict last August that found Microsoft had violated patents owned by Canadian software company i4i Inc.
"A small company was practicing its patent, only to suffer a loss of market share, brand recognition and customer goodwill as the result of the defendant's infringing acts," the three-judge panel said in court documents. "The district court found that Microsoft captured 80 percent of the custom XML market with its infringing Word products, forcing i4i to change its business strategy."
The patch was made available to computer makers to install on new machines preloaded with the Word software and strips Word and other Office programs of custom XML editing capabilities which is used by companies to link their data to Word documents.
Microsoft Office, which includes Word, PowerPoint, and Excel is used by millions of businesses and consumers and accounted for more than $3 billion in worldwide sales in Microsoft's most recent fiscal year. (dpa)