Medium Term Buy Call For Punj Lloyd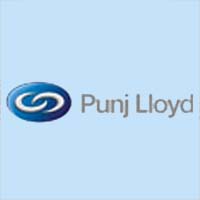 Technical Analyst Rajesh Agarwal of CD Equisearch has maintained 'buy' rating on Punj Lloyd Ltd stock for 25-30% gains.
According to Mr. Agarwal, the investors can achieve the said target in the period of 6 months.
Today, the stock of the company opened at Rs 120 on the Bombay Stock Exchange (BSE). The share price has seen a 52-week high of Rs 298.80 and a low of Rs 119.50 on BSE.
Current EPS is -12.97.
In three month period ended March 2010, Punj Lloyd net profit increased by 133.62% to Rs 139.31 crore as against Rs 59.63 crore in quarter ended March 2009.
Sales dropped 38.76% to Rs 1214.13 crore in the period ended March 2010.
For the audited full year, Punj Lloyd's net profit surged 14.42% to Rs 367.40 crore.
Sale figures came up by 3.86% to Rs 7116.70 crore in the year ended March 2010.
During the last month, Punj Lloyd in association with Technicas Reunidas of Spain bagged an EPO contract worth Rs 20.56 billion from the Abu Dhabi Gas Development Company for Shah Gas Development project in Abu Dhabi.
The package includes development of well pads, flow lines; inter pad lines, transfer lines and overhead lines. The project is scheduled to be completed by August 2014.