Massive Crash in Indian Stock Markets: Coronavirus leads to Panic Selling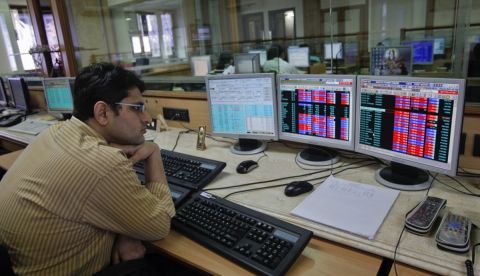 Indian stocks faced a major crash on Thursday with BSE Sensex losing nearly 3,000 points and NSE Nifty facing a major decline of almost 900 points. The markets closed slightly higher than their intraday lows. However, the panic selling led many stocks to their 52-week or multiple year lows. TopNews has been maintaining that markets would offer opportunity for buying at lower levels. The impact of coronavirus isn't known yet but panic selling is already happening all over the world.
Comments on massive stock price crash by Mr. Amit Gupta, CO-Founder and CEO, TradingBells follow...
Today Indian Markets witnessed one of the worst single day fall in recent times, with Nifty falling over 900 points and Sensex crashing by over 3000 points. The major reasons for this crash is the Corona Virus scare, with no confirmed news on how many could get affected due to the virus and no cure or vaccine available as yet. In the short run, margin calls and stop losses are triggering panic selling in the market which is creating a cyclical effect as this is further pushing the stock prices downwards.
At the same time, escalating tensions between the US and Russia over oil prices are pushing crude oil prices further down, and the same is escalated further due to travel bans across the globe. With fewer people travelling, airlines and tourism industry along with all ancillary sectors will take a hit and this will in turn not help oil prices gain any momentum in the near-term.
It is best for investors to stay away from this market for a while till the time the volatility settles and we can see some notable reversals. It is natural to be induced towards averaging your portfolios or buying fresh stocks, however we are advising our clients against this and wait for the tide to settle before re-entering the markets, which will be a really good time to start investing for the long term. At the moment, investors must look at stocks which have not fallen as much from their highs, as these are the ones which could withstand the wind better than the others due to their strong fundamentals. We will be releasing a list of such stocks shortly to our investors based on their low-to-high ratios.