Maruti unveils "Swift DZiRE"; plans to launch on March 29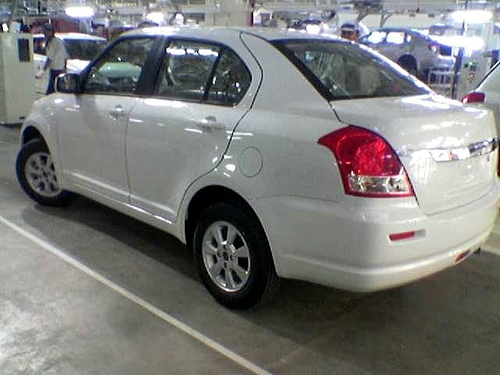 India Ltd, one of the leading passenger car makers in the country, has announced the launching of Swift DZiRE, one of the cheapest diesel sedans, in the Indian automobile market.
The car will come with 1.3 litre engine in diesel and petrol variants with three trims each. The company has taken its premium SX4 sedan route to upload luxury features like twin front air bags and an integrated music system in the new car. However, features like Auto temp control, alloy wheels and anti-lock brakes will be available in its top-end variants only.
The new car will be available in both petrol and diesel variants and scheduled to be launched on March 29. The petrol variant is expected to be priced between Rs 4.75 to Rs 5 lakh, while the diesel variant would be available for above Rs 5.5 lakh.
With Dzire, Maruti is eyeing to replicate the success it received in case of SX4. The company will mainly concentrate on providing customers a highly competitive price. This, in turn, will lead to high volumes and balance the lower margins on its sale.