Maradona says he will quit as Argentina coach if his demands are not met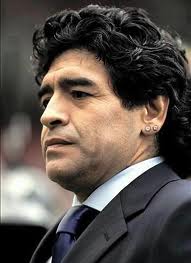 London, Oct. 7 : Football legend Diego Maradona has revealed that he may resign as the Argentina coach next week unless certain conditions are met.
Argentina will play their final two World Cup qualifiers next week against Peru and Uruguay.
But even if Argentina qualifies for South Africa, Maradona will meet with national football association president Julio Grondona to discuss matters.
"When Grondona called me to his house and offered me the job, I told him I was the happiest person in the world. But after that things happened that I didn''t like and I will speak about them later," the Independent quoted Maradona, as saying.
"If I continue it will be under my conditions. After the qualifiers I will talk to Julio," he added.
Although he did not specify his conditions, but it is said to be regarding team's technical director Carlos Bilardo.
According to sources, the pair didn't go along and barely spoke to each other, as Maradona was unhappy at the former Argentina coach''s interference in team affairs. (ANI)