Ma Foi survey says Indian Workforce is more open to shift jobs
Submitted by Shalini Kakkad on Sat, 03/13/2010 - 03:13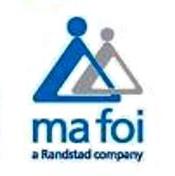 As per a survey done by Ma Foi Randstad, Indian Workforce is the 'most mobile' workforce across the globe. Following India, Mexican employees rank second in the survey. China and Turkey have the third and fourth (consecutively) rank as most mobile workforce in the world.
According to this survey, the 'Ma Foi Randstand Work Monitor' as they call it, the mobility Index of Indian employees was 140 which is the highest across the globe. This means that the Indian workforce is very open to switch their jobs in the next six months period. Ma Foi Randstad Work Monitor is a review of the mental mobility status of the workforce and it happens every three months.
On the contrary, the workforce of Luxembourg, Italy and Hungary were the ones with the lowest mobility rate.
The survey for the recent quarter measured the mental state of approximately 3,000 employees in 23 countries spread across 5 continents, during the month of January and February in 2 01 0. Apart from measuring the mobility rate, the survey captured other facts like actual job switches by employees, the fear to loose job, readiness of new job and the level of trust in the market condition. Additionally, the survey also measured the satisfaction and motivation level of employees.
Technology Sector