Losses mount at Porsche before absorption into Volkswagen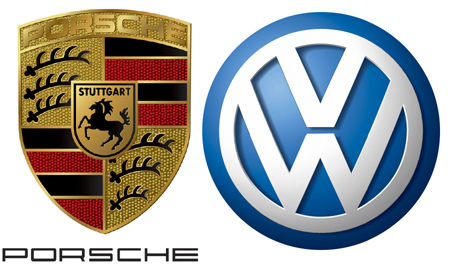 Stuttgart, Nov 25 : The parent company of German sports-car maker Porsche declared a massive loss Wednesday, but it said the manufacture of its iconic cars was still profitable.
Porsche Automobil Holding SE was foiled this year in a bid to take over Europe's biggest carmaker Volkswagen, forcing a drastic write-down in the value of the smaller company's portfolio of Volkswagen stock.
In its latest business year the Porsche parent booked a loss of 3.6 billion euros ($5.4 billion), a massive plunge from the record profit of 6.4 billion euros in the 2007-08 year. Unusually for a German company, Porsche's business year ends every July 31.
Though it secured a majority of Volkswagen stock, Porsche had to admit defeat in the merger battle. Instead of Porsche taking over Volkswagen, the reverse happened, and Porsche's options on Volkswagen stock were later sold at a loss to Qatar's sovereign wealth.
Martin Winterkorn, the Volkswagen chief executive who has now made himself chief executive of Porsche SE as well, said the Porsche car factories in themselves were still profitable, despite the world recession, with a profit margin of 10.3 per cent.
"Over the course of 2010, Porsche AG expects a revival in sales," said a statement. Porsche AG is the carmaking unit, while SE is its parent.
The two main factors in the huge loss at SE were both financial. One was a sharp write-down in the assessed value of SE's Volkswagen options, which stripped 2.5 million euros from SE's books.
The other was the consolidation of Volkswagen losses into Porsche's accounts at the moment it claimed a fleeting tactical victory in the struggle by capturing 50.76 percent of Volkswagen. That brought Porsche a paper loss of 3.1 billion euros.
The end result was a mountain of debt which crushed Porsche.
The accounts showed Porsche SE owed a net 11.4 billion euros as of the end of July. A year earlier it had been 6.4 billion euros in credit, thanks to strong car sales and successful stock market moves. (DPA)