Left Parties stage dharna against Indo-US Nuclear deal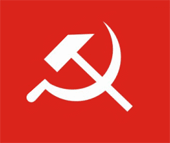 Bangalore, Sep 4: In response to nation wide agitation, Left Parties in Karnataka including Communist Party of India (Marxist) today staged dharna against the United Progressive Alliance (UPA) government's agreement with the United States on Nuclear Civilian Cooperation and joint naval exercise.
The members of the both CPI(M) and CPI came in a procession to Town Hall and aired slogans against the UPA government on the issue of 123 agreement on Nuclear deal and Naval exercise with the United States navy in Bengal Ocean.
Addressing the members the CPI(M) State Secretary G N Nagaraj, alleged that despite strong reservation expressed by the Left parties, the UPA government was going ahead with the 123 agreement with the United States on Nuclear Cooperation deal. The Union Government while ignoring the implementation of the Common Minimum Programmes (CMP) as agreed before, was however much aggressive in pursuing the nuclear deal even though it lacked support in the Parliament.
Mr G R Shivashankar, State President All India Forward Bloc and Mr M D Harigovind CPI also addressed the gathering and criticised the UPA government on both Nuclear Deal and Naval Exercise with United military forces. (With Inputs from UNI)